Even if you haven't been to Turkey before, you might have heard of Oludeniz. Deep blue sea, white sand and balmy breezes mean it's high on most tourists' 'to do' list.

But what a lot of visitors to the area don't know is that this Fethiye hotspot is considered Turkey's very own 'dead sea'. The name 'Oludeniz' translates to 'dead sea' as there is a higher concentration of salt within the lagoon than on the seaward side of Oludeniz, thanks to the lagoon's sheltered, warm aspect.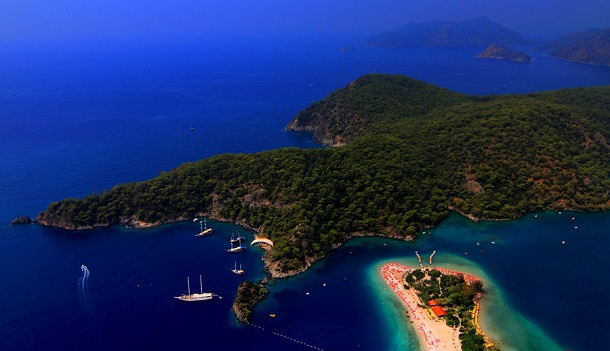 Unlike the huge, salty inland lake found on the shores of Jordan and Israel, you won't be able to float on the buoyant waters of Oludeniz Lagoon.
However, there are still a number of benefits to be found from bathing in the salty waters:
Skin sores and ear infections
An Australian study showed that sea water with a high salt concentration can help heal pyoderma (skin sores) and ear infections in children. The study of Aboriginal children showed that incidences of these two issues decreased by 50 per cent, and stated that the sea water acted as a skin cleanser and a 'nasal and ear washout'.
Dermatitis
Dermatitis drives its sufferers demented with repeated occurrences of inflamed, itchy skin. A Japanese study showed that salty sea water is an effective treatment, giving relief from itching and burning.
Bronchitis
Inhaling salty fumes has a positive effect on acute bronchitis. A 1995 study showed that patients had positive changes in metabolic activity, a normalisation of serotonin levels, and more.
Psoriasis and psoriatic arthritis
Salty water and UV rays combine to improve the effects of psoriasis and psoriatic arthritis. A study on location at the Dead Sea showed improvements in joint pain and skin irritation.